EASTERN PEST CONTROL
Household Pest Threats
Pests are more than annoying. They can pose serious risks to your health and property. Eastern's extensive training and advanced technology focuses on attacking any pests already in your home, and breaking the pest lifecycle to help control unwanted invaders in the future.
Bed Bugs
If you have Bed Bugs, they have to go. You know by now how crucial it is to take care of the problem before it gets out of control.
At Eastern we have Green technology that bests all chemicals. Pesticides are designed to control pests, but they can also be toxic (poisonous) to humans, animals and desirable plants.
The Alternative
The CRYONITE® method uses liquid CO2 (carbon dioxide). CO2 is not poisonous and leaves no residue. Liquid CO2 is transformed into exceptionally cold dry-ice snow, and freezes pests to death.

At Eastern we want to eliminate your bed bug problem the first time. And nothing does a better job than CRYONITE®.
Expert Advice at a Fair Price!
Insects and rodents invading your home? Call a professional. Call Eastern. We are trained to identify your pest threat and risk areas. Our treatments use the most proven and effective methods that are safe for your family and pets. Let us create for you a customized pest control service that zeroes in on cockroaches, ants, fleas and other household pests precisely where they show up in your home, inside and out. We have seasonal, quarterly, bi-monthly and monthly service plans available. We have the Plan to fit your needs.
Pest Risk Factors
An open garbage can is an invitation to ants, roaches and flies.
Mice and roaches can enter through small gaps in plumbing and electrical wiring.
Food containers not sealed properly is a home for "Pantry Pests".
Openings in attics, crawl spaces and garages are areas mice and rodents can enter.

Bed Bugs

Bed Bugs are small, parasitic insects that are infesting homes across America at epidemic levels. These pests feed exclusively on blood and their bites can leave itchy welts. They have also been shown capable of spreading human disease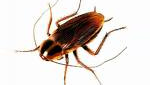 Cockroaches

Cockroaches can spread germs, make allergies worse and multiply very quickly. One egg capsule can contain up to 50 roaches.



Ants

On the hunt for food, a single ant can lead the way for the entire colony to invade your home. The most effective way to control ants is to find the colony and eliminate the queen.



Wasps and Bees

Wasps and bees can be a real threat as they can sting. Many people have allergic reactions to bee stings. Our methods can kill the nest in 24 hours or less.




Rodents
Mice and rats can live comfortably in your crawl space or exterior mulch. They carry disease and multiply very quickly. Our baiting system gets control in just a few days.
Squirrels
Squirrels love to nest in your attic. If you have a damaged soffit or fascia board, squirrels can gnaw through to your attic and set up a nest. Our Havahart
®
traps safely catch squirrels. Our technician will release them away from your home.

Silverfish

Silverfish are found in areas of high humidity. Silverfish eat through paper and products that contain starch.



Fleas

Fleas are found on cats and dogs year round, but are most common during warm and humid weather. They also readily attack and feed on humans. Fleas reproduce at an alarming rate, as in just 100 days two fleas can become a million.

Retail Pest Management

As a retailer, your business is built on making a good impression on the customers you welcome into your store every day. A pest problem can seriously jeopardize that relationship. In addition to being repulsive to shoppers, pests carry numerous harmful bacteria such as E. coli, salmonella, shigella, and staphylococcus that can threaten the health of customers and staff.
The retail environment will always be vulnerable to pest infestation. Constant deliveries and heavy foot traffic in and out of a store means pests can arrive at any moment. But Eastern can help. Our customized Integrated Pest Management (IPM) programs factor into account your space layout, regulatory needs and maintenance and sanitation practices to help stop pest problems before they start. Request a free consultation today.
Property Management
Eastern services hundreds of office and multi-family residential properties across New Jersey. Which kind of property do you manage?
Health Care
The Health Care industry is becoming increasingly concerned with the presence of pesticides in its facilities. Eastern understands your need for effective and environmentally friendly pest management.
Food Service
Eastern's program offers the best pest control plus food safety education for your employees, so you and your staff will be ready for the health inspector's next visit.
A Customized Program Designed to Keep Pests Out
You'll benefit from a thoughtful pest management program tailored to your distinct needs, plus:
Perimeter treatments around freestanding buildings to create a barrier to pest entry.
Fly control using Eastern's special protocols, which make use of light traps, jar traps, odor-control techniques and flying-insect monitoring devices.
Sanitation inspections and monthly treatments.
Refuse-area treatments to eliminate any odors or food debris outside your restaurant that could attract pests.
Food-safety inspections and recommendations as part of every regular service visit.
Our Solution
It starts with experience. Eastern technicians are trained to identify the target pest. We will then outline a Plan using the latest technology and treatments that are safe for your family and pets, but also takes care of your pest problem.

We offer service that includes not only treatments but prevention. We will note points of pest entry, inspections to determine changes required to control your pests, and a written service report after each treatment.

That's the Eastern Solution and its guaranteed!

Remember, don't just call an exterminator, call a professional that can handlle all your needs.