BED BUGS
Bed Bugs are small, parasitic insects that are infesting homes across America at epidemic levels. These pests feed exclusively on blood and their bites can leave itchy welts. They have also been shown capable of spreading human disease.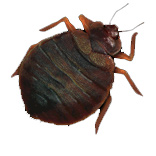 Female Bed Bugs can lay up to 500 eggs in difficult to reach areas, and an adult Bed Bug can live for up to 7 months. Therefore, Bed Bugs populate quickly and can be very difficult to kill. Over time, Bed Bugs have become resistant to traditional over-the-counter chemicals. Professional extermination is recommended for treatment.
TREATMENT: Instantly freeze Bed Bugs dead with Eastern's latest nonchemical techniques! Eastern utilizes the innovative, non-toxic patented technology, CRYONITE® that is heavily relied upon as the Bed Bug solution across Europe and Australia. CRYONITE® rapidly kills Bed Bugs through a freezing process where a cooling medium is sprayed at high speeds, swiftly exterminating Bed Bugs and their eggs, without leaving any disturbing residue.
Combine the latest Bed Bug extermination technology with Eastern's over 25 years of experience!
Rapidly kill Bed Bugs and their eggs!
Safe for pets and children!
Unlike steam treatment – no clean up from water damage!
Call 800-229-3472 now to speak to a representative or click here to schedule your treatment!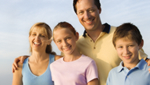 We provide state-of-the-art residential pest control to protect your home and family. We respect your home as if it were our own and will resolve your pest and termite concerns with your children and pets in mind.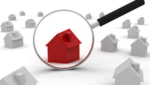 Our team of repair experts include two carpenters, a master plumber and four technicians. We can handle all types of repairs including those on punchlists for Real Estate Transfers, cracked foundations, and termite and water damage. We also do finish work including studding, insulation, sheetrock, tape, spackle and painting. Whatever your repair needs, we can probably fix it. Call now for an estimate.