ABOUT US
Eastern Termite and Pest Control Co. has been providing expert pest control services to homeowners and businesses since 1986. All inspections are performed by a state licensed professional. Ask about our lifetime policy on Termite and Carpenter Ant control.
Eastern Termite and Pest Control Co. is located in Columbus, NJ and services most areas of the state. We are a full service company that takes pride in providing termite and pest control services, repairs including termite damage, structural defects and punch lists for real estate transfers.
If you are purchasing a house or building, our Company also has a Home Inspection division that performs structural and mechanical inspections. You are provided a detailed Report including photos that is burned to a cd-rom and is e-mail ready.
Our friendly office staff is available daily from 9:00 AM - 5:00 PM @ 800-229-3472.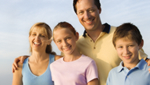 We provide state-of-the-art residential pest control to protect your home and family. We respect your home as if it were our own and will resolve your pest and termite concerns with your children and pets in mind.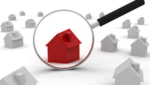 Our team of repair experts include two carpenters, a master plumber and four technicians. We can handle all types of repairs including those on punchlists for Real Estate Transfers, cracked foundations, and termite and water damage. We also do finish work including studding, insulation, sheetrock, tape, spackle and painting. Whatever your repair needs, we can probably fix it. Call now for an estimate.