EASTERN General Contracting
We Repair Termite and Carpenter Ant Damage
We repair all termite or water damaged wood such as sill plates, box beams, joists and subfloors
We repair cracked foundation walls with port system epoxy materials
We repair bowed foundation walls with steel "I" supports.
We repair all items on punch lists generated from Home Inspection and Township Inspection reports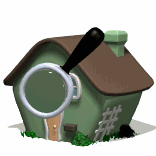 Excellent pricing and discounts available for real estate transactions! Finish work including sheetrock installation, windows, painting, kitchens and baths.
We repair all items on punch lists from real estate Home Inspection Reports and Township Certificate of Occupancy inspections!
Home repairs made easy, let us do it for you!
We know you want good work done at a low price.
We have been helping homeowners since 1986 by providing quality repairs at reasonable prices.


| | |
| --- | --- |
| | This wall has a 1.5" deflection due to moisture and water entry. We sealed the walls with DRYLOK® and installed a sump pit and pump. We then installed two steel "I" beams to reestablish the vertical integrity of the wall and to keep it from moving any further. |
| | |
| | Mold buildup on the subfloor needs to be mitigated. We install air scrubbers to clean the air. We then treat the mold infested areas with Microban®. Then the areas are sealed to prevent future mold spores from infesting. |
| | |
| | From repointing failed brick to termite treatments. We can fix it. |
| | |
| | We repair all types of termite damage from baseboards to subfloors. Small or large repairs, it doesn't matter. We do it all. |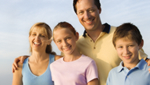 We provide state-of-the-art residential pest control to protect your home and family. We respect your home as if it were our own and will resolve your pest and termite concerns with your children and pets in mind.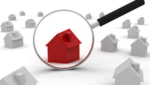 Our team of repair experts include two carpenters, a master plumber and four technicians. We can handle all types of repairs including those on punchlists for Real Estate Transfers, cracked foundations, and termite and water damage. We also do finish work including studding, insulation, sheetrock, tape, spackle and painting. Whatever your repair needs, we can probably fix it. Call now for an estimate.